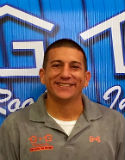 Tech ID#: 4
Reviews: 1
Average:
5.00 star
Jimmy Ollie
Residential Field Operations Manager
Jimmy Ollie has received 1 reviews, averaging:
Jimmy Ollie's Bio:
James Ollie has lived in Brevard County his entire life and has been in the roofing industry for over 12 years. He enjoys sports, mainly basketball. When he has free time James loves spending it with his family and coaching a youth Basketball team.
Residential Roof
Suntree, FL
Comments:
Every aspect of my experience with G & G Roofing was outstanding. As a senior I appreciated the support and reassurance at every point of the process. Jimmy Ollie responded to all of my questions and kept every promise with regard to scheduling. He made this experience very easy and comfortable for me. His crew was hard working and respectful. In the office, April was extremely helpful and efficient. She was both professional and personable and I felt well taken care of, especially with insurance issues. I would highly recommend G & G Roofing to anyone in need of roofing, they are outstanding.
Residential Field Operations Manager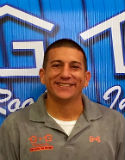 Brevard County

(321) 426-0916

(321) 426-0916

Volusia County

(386) 492-9890

(386) 492-9890

Seminole County

(407) 792-1364

(407) 792-1364

Orange County

(407) 917-3932

(407) 917-3932

Indian River County

(772) 217-5205

(772) 217-5205