Read what people are saying
about G&G Roofing Inc. in:
Merritt Island, FL
G&G Roofing Inc. of Brevard, Volusia, Orange, Seminole & Indian River County
has received
6
reviews, averaging
5.00
Stars:
Residential Roof
Merritt Island, FL
Comments:
Both Jimmy and Jamie were accommodating to our schedule. Raul and his guys worked tirelessly between rain events until 8pm on their longest day to ensure we had a completely dried-in roof. Their great work was noticed and requested by neighbors. Kristian and April were great in the office!
Residential Field Operations Manager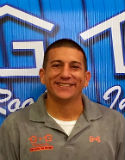 Residential Roof
Merritt Island, FL
Comments:
Their workers came out to the house at 7 am every day for 3 days and left at 5:45 every night. They worked until around noon, took lunch, and then work again. They would clean up daily the last 1/2 hour or so, like clockwork. The roof looks great and have all positive things to say about their workers, i.e. prompt, courteous, and professional. The hurricane Irma left my roof in ruins and because it was 17 years old, it seemed right to have it replaced. I called about two days after Irma and their representative/sales/estimator came out the next day. Very responsive to my needs and gave us a quote, which turned out to be the exact contract amount. Financing is available through Wells Fargo on a no-interest basis.
Residential Roof
Merritt Island, FL
Comments:
I highly recommend this company. They kept me informed every step of the way. Jason and the crew were outstanding my home looks beautiful everything was cleaned up daily. Good job G&G Roofing.
Residential Roof
Merritt Island, FL
Comments:
Kudos to G&G Roofing, I wanted to let you know how pleased I am with the re-roof done at my home. The job was so well done by wonderful people. The professionalism expended by G&G Roofing Inc. reflects well on the company. It was pleasant doing business with G&G Roofing Inc., Nick Blazensky, Jimmy Ollie and Team. Lastly, I recommend G&G Roofing Inc. Services to ALL! (5 STARS-Excellent) Sincerely, Linda F. Williams
Residential Roof
Merritt Island, FL
Comments:
G&G Roofing earned a five star rating for the job they did on our house. Shingle alignment is spot on, no leaks, excellent warranty and all work was completed as original quoted. Recommended your Co. to a neighbor. Thanks Chuck Hannan 8-3-15
Residential Roof
Merritt Island, FL
Comments:
Great job and real easy to work with,highly recommend them