How To Remain Safe And Get Help With Your Roof During This Crisis?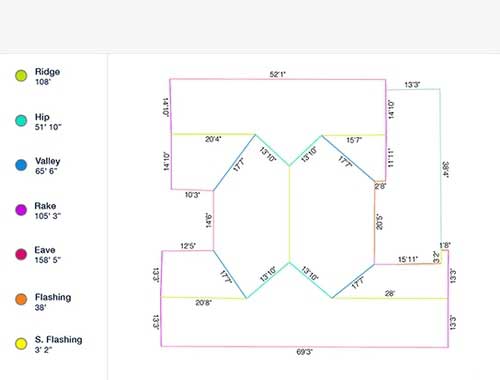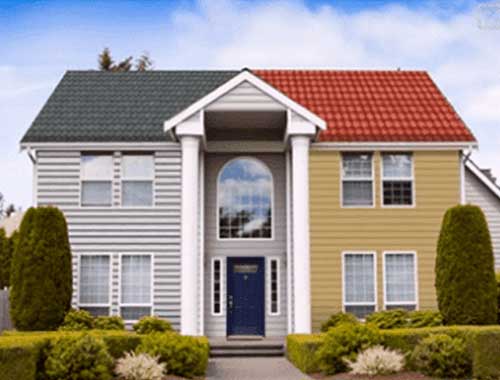 We use digital satellite imagery to measure your roof. When you call we can provide a firm estimate and email it to you. Without having to come to your home.
We can show you what your roof will like on your home.
If you need roof repair, we will go up on your roof, perform an evaluation and text or email you pictures and an estimate of the repair. No personal contact is necessary.
As we progress through each job we will email or text you pictures and keep you informed throughout the process.
We miss the personal touch we give to our customers,
but during this time your safety and the safety of our
employees is our highest priority.
---
Residential Roofing
Our experienced team of professionals will visit your home and help you build a project plan based on your needs and provide a Free Estimate in writing.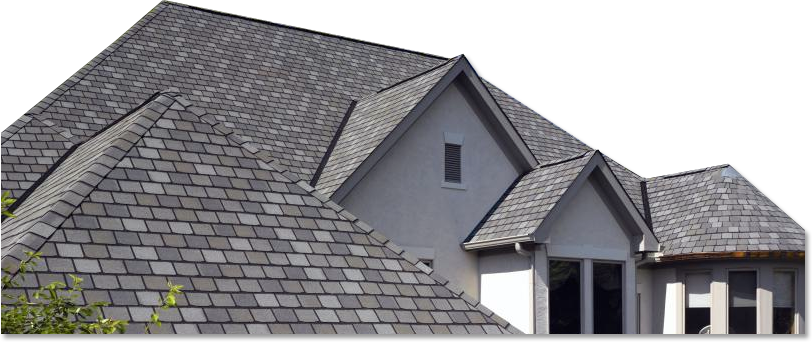 3 Things You Need To Know Before You Hire A Roofing Contractor
1. Do they carry the necessary insurance and have a good reputation?
There is a little checklist you need to go through to ensure you are dealing with a reputable company. You should check each one of these items before hiring a roofer. There is little risk in calling for a free estimate, but there are a few items one should check to verify they are dealing with a reputable company.
Carry all required state and local licenses
Hold at least $2,000,000 in general liability insurance
Member of the BBB in Good Standing
2. The Warranty
When it comes to the warranty, there are 2 critical points you need to check before hiring a roofing contractor. The first is that your roofing contractor is certified by the manufacturer. Only when the installing contractor is certified by the manufacturer can they extend the FULL warranty to you. If they are not then you cannot get the extended warranty.
The second is that your roofer backs up the warranty with labor. Your contractor should have skin in the game. Experience tells us that the better the warranty the less likely we are to need it. When it comes to a new roof, this is exactly what you want.
G&G Roofing Inc. is certified by several manufacturer's to extend the warranty on your roof. We provide the max warranty allowed by the manufacturer. In addition, we back up our work with an additional 10 year workmanship warranty.
3. Choose a contractor you are comfortable with
Your roofing contractor is going to help you with a lot of important decisions. From the initial plan of your new roofing system to the color and style of your shingles, which will have an impact on the look of your home, it is important that you trust your roofer to provide you with the right information to make the best decisions throughout the process.
G&G Roofing Inc. has extensive experience that we will put to work for you to help you get the most for your home. We are so confident in the quality of our work that very often we don't even ask our customers for a deposit before starting the job.

One More Item You May Need To Consider
4. Storm Damage And Insurance Claims
If you are suffering from storm damage or your roof problem is covered by insurance make sure you hire a roofing contractor with significant insurance claims experience.
G&G Roofing Inc. will take pictures along with filling out the required forms to send to your insurance company to validate it meets their requirements to collect your claim promptly.
G&G Roofing Inc. has been in business since 2002
All required state and local licenses
More than $2,000,000 in general liability insurance
A+ member of Better Business Bureau
Free written estimates
Flexible financing options
All calls answered
All major credit cards accepted
Best warranty options in the industry
Proudly serving Brevard, Volusia, Orange, Seminole & Indian River County since 2002
Emergency service available
Evening & weekend estimates available
Angie's List "A" rated member and repeat annual Super Service Award winner
We will provide an appointment for your free written estimate at a time that is convenient for you. Call us to schedule. Appointments are also available evenings and weekends, so you don't need to take time off work to get an estimate. As long as the sun is up, we are available.
Our project planners will advise you if a total replacement is needed or if you can do some less invasive maintenance to extend the life of your roof. We can often repair and restore your roof at a fraction of the cost of replacement.
We always take into consideration the customer's needs based on the following:
Budget
Timeline
Material Availability
Aesthetics
Insurance Claim
Environmental Impact
HOA Requirements
G&G Roofing Inc. Specializes in:
New Roofing System

- By combining quality materials and innovative installation processes, we can reduce both the cost and time of installation. Your roofing expert will advise you on what materials to use to extend the life of the roof while also lowering your environmental impact.

Re-Roofing

- This is a cost saving option. Depending on the current condition of your roof you may want to roof over what's existing. For the best quality we recommend a tear off and starting fresh but will always present you the facts and work with you to best meet your needs.
Roof Repair - Often, your roof can be repaired or restored at a fraction of the cost of a new roof. Depending on the extent of the restoration the warranty may be extended as well. Call us to find out more.
Roofing Inspections - One of our experts will perform a complete and thorough evaluation of your roof. Areas of inspection include state and local code acceptance, moisture surveys, and hurricane evaluations, and current roof condition.

Insurance Claims

- We have a lot of experience when it comes to insurance claims. We will help you throughout the process and work with your insurance company to ease the red tape and stay within claim allowances.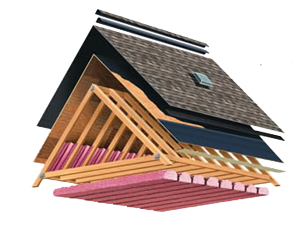 Shingles
Which shingles you use might be the most important consideration you make during this process.
First, because the quality and color of the shingle will determine how your house looks when the job is complete.
Second, the shingle will determine how your new roof system performs. Energy-efficiency and wind-code rating are both very important considerations.
Lastly, is the warranty. You don't want to ever have to use it but it is important you understand the warranty. We will help you find the one that makes the most sense and explain why.