Call Today for a Free Estimate.
We can often repair your roof at a fraction of the cost of replacement and offer a guarantee -
G&G Roofing Inc. will come out and perform a free roof inspection and determine if repair is appropriate. If it is we can typically restore your roof and provide a new 10 year warranty. Although a roof repair is not always an option available, when it is you could end up saving some money and extending the useful life of your existing roof system.
Leaky Roof, Emergency Repair & Tarping
If your roof is leaking, you've suffered storm damage or need emergency service - call us. We will rush over and repair your roof, at least to the point where we will keep water from entering your home. In many cases, emergency repair will involve a process known as tarping, where we will have a crew cover your roof with a large tarp until more permanent repairs can be completed.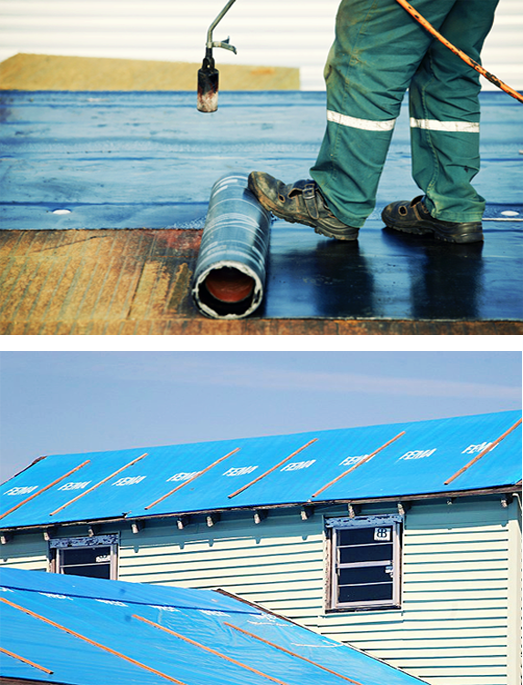 Storm Damage & Insurance Claims
If you have roof damage that you think is covered by insurance, call us right away. You need a roofer that has experience settling claims with insurance companies.
We will come to your home, complete the forms and take the pictures that you need for your insurance company.
This is a service that we offer at absolutely no charge to you.
Call G&G Roofing Inc. Now.