Justin Dunnam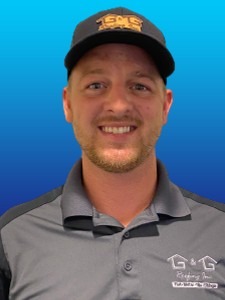 Roofing Consultant
Reviews: 2
Average: 5.00 stars
Justin Dunnam has received
2
reviews, averaging
5.00
Stars:





Justin Dunnam's Bio:
Justin enjoys the opportunity to meet new people and see new places every day at work. He appreciates the ability to provide a solution and advice for folk with roofing needs, no matter the size. When he is not working, he enjoys spending time with his son. He also enjoys surfing, mountain biking, video games and reading or listening to audiobooks.





Date:
02/15/2023
Metal Roof
Melbourne, FL
Review:
G&G was recommended by a friend in our neighborhood who also used them for their metal roof. Justin and the G&G team were easy to work with, responsive to questions, and followed up on requests. The workers putting on the roof were conscientious, considerate of our needs, and did the best they could despite some weather issues (metal roofs get slippery with only a little moisture). We requested some minimal drywall work inside out skylights after the job was complete, and G&G sent out a very impressive team of folks that did excellent work on it. I am glad we used our friend's recommendation. The end result is a spectacular looking roof.
- Kevin Simmons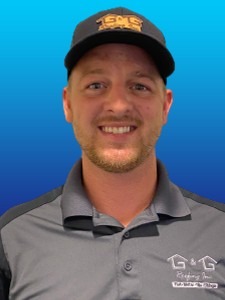 Service Provided:
Metal Roof
---
Roofing Consultant:
Justin Dunnam





Date:
01/27/2023
Residential Roof
Cape Canaveral, FL
Review:
I said it before in 2017, and I will repeat it today in 2023. Justin Dunnam and the entire G & G Roofing Crew exemplify quality, professionalism, punctuality, and honest pricing with an OUTSTANDING warranty. They continue to be comprised of sincere members of the community who are in business for the long haul, making lifelong customers that become members of the G&G Roofing "family". When you speak with Justin, you will immediately know that you are in good hands. Justin Dunnam, PM Charles, and every team member performed their work on time and under budget, for both my home and a neighbor's home. I am grateful to have them in our community. Ask top-notch custom builders and local residents and you will hear, "G & G Roofing are the best in the business". I continue to unequivocally agree. - Eric LeBlanc
- Eric LeBlanc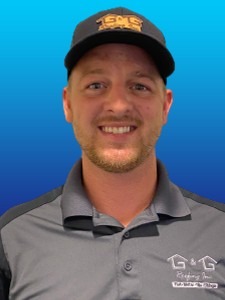 Service Provided:
Residential Roof
---
Roofing Consultant:
Justin Dunnam