Our success is based on our extensively trained staff and our unwavering commitment to customer service. We understand that your trust is paramount and will do whatever it takes to maintain that trust. We are a state certified roofing contractor (CCC1329326) and general contractor (CGC1518534) both of which carry $2,000,000 insurance coverage for our customers. We are also a member of the Better Business Bureau, NRSA, and Angie's List.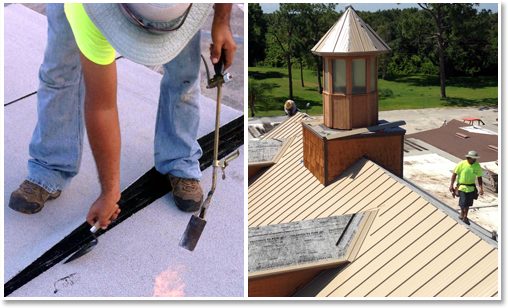 Diamond Quality Installation Award
G&G Roofing Inc. is a proud recipient of the Diamond Quality Installation Award. This is the highest award given by the major roofing manufacturer GAF to the companies that demonstrated the best quality of installation of their commercial roofs.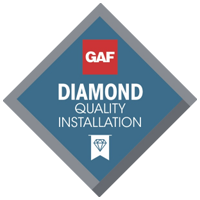 G&G Roofing Inc. is certified by the manufacturer. That means when you choose G&G Roofing Inc. you will receive the full manufacturer's warranty.
We specialize in:
Singly Ply
Modified Bitumen, applied by torch-down or self-adhering methods
Built Up Roof (BUR)
Coatings
G&G Roofing Inc. also specializes in retrofitting existing roofing systems. There are several ways this can be accomplished. We can apply a new roofing system over the existing material or we might be able to restore the current system which defers the cost of total replacement. You may also be able to recycle some of the usable material in your current roofing system while replacing the roof. This allows you to defer some of the cost of total replacement. In any case your project manager along with your estimator will be working hand in hand with each other and you, to determine the best option based on your individual needs.

Ask These 4 Important Questions Before Hiring A Roofing Contractor
1. How Reputable Is The Company? G&G Roofing Inc. has been open since 2002 and worked on thousands of roofs over the years, with thousands of satisfied customers.
2. Is the company licensed and insured? G&G Roofing Inc. is licensed by the state of Florida, which is required in order to legally place a bid on a roofing project. We are also fully insured with both worker's comp and general liability insurance of at least $2,000,000. We are happy to provide you copies of these documents. Having both worker's comp and general liability insurance protects you should an accident occur. Always check these documents prior to the start of work to avoid exposure to significant liability should an accident occur.
3. What type of deposit is the contractor asking for? At G&G Roofing Inc. we don't charge you a penny until the job is completed and you are 100% satisfied. This is actually very rare as most contractors will require a deposit before any work is started. Although, many reputable contractors ask for a deposit, be wary if this deposit is unusually high. This could be a sign that the contractor is in a poor financial situation and/or they have a shaky vendor relationship and can't afford to cover the cost of materials themselves.
4. What Type Of Warranty Will I Receive? A roof is a significant investment, so it is important to understand the warranty you are getting. There are 3 different types of warranties when it comes to a commercial roof.
Materials Only: This is basically useless as a large majority of issues in commercial roofs are caused by improper installation or design flaw rather than actual defective roofing materials. If you have this warranty and the contractor makes a mistake you are NOT covered.
Materials and Labor on A Pro-Rated Basis: This type of warranty covers materials and poor workmanship, but only for a diminishing amount for the life of the warranty. For example, if your roof had issues and needed work toward the end of its warranty, coverage would only be a fraction of what it once was, leaving you responsible for all costs above that amount.
No Dollar Limit (NDL): A NDL warranty is the best long term warranty you can get. If at any point there is a problem with your roof while it is under warranty, the NDL will reimburse you in full for all replacement costs, including labor. Even on the last day of a 20 year warrantied roof, you will still be reimbursed in full. The only way a manufacturer will provide this type of warranty is if the roof is being installed by a contractor who they have certified to install their products.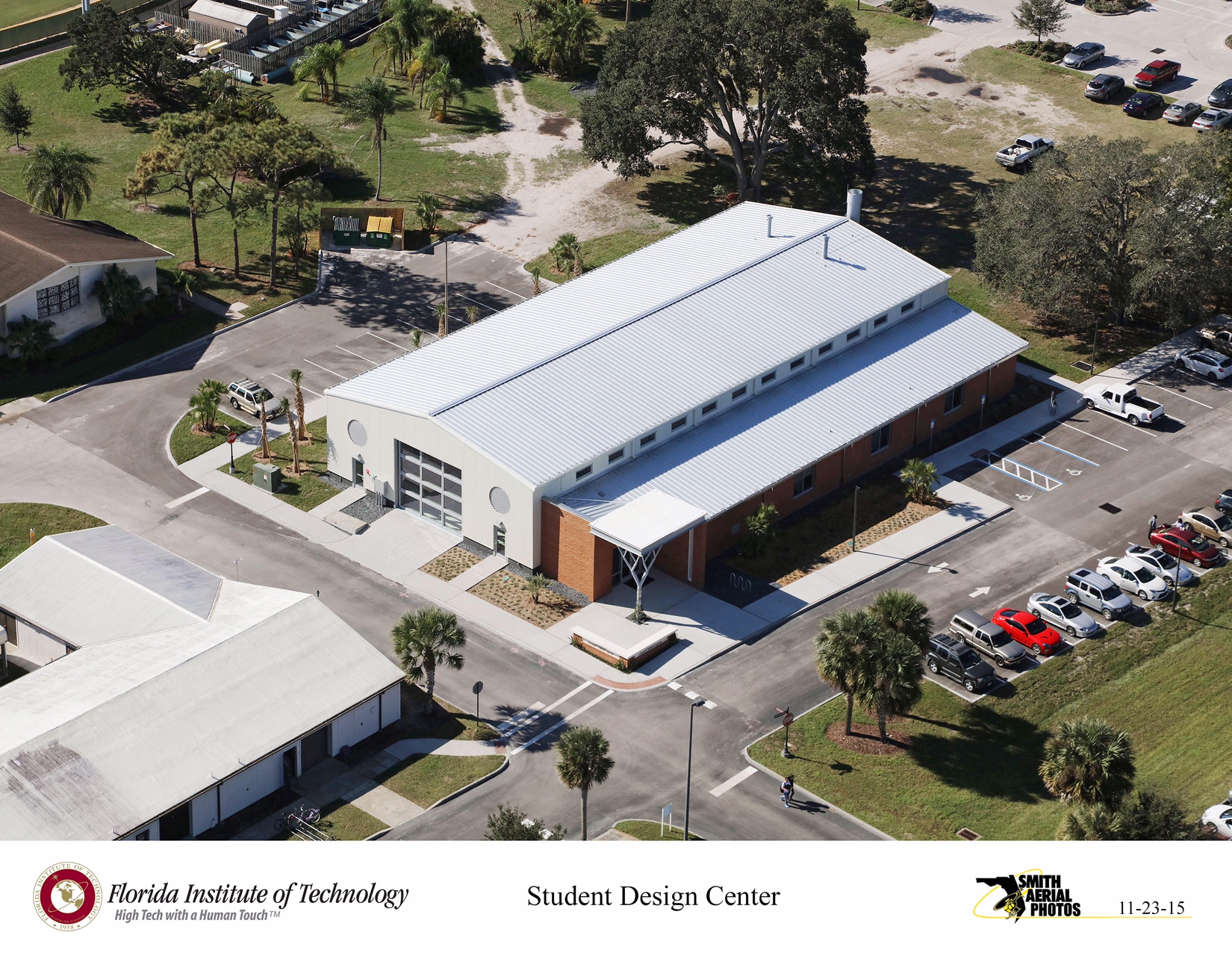 Above is an aerial view of the commercial roofing project completed by G&G Roofing Inc. for the Florida Institue of Technology.
G&G Roofing Inc. is certified by following roof manufacturers.
GAF
Firestone
Johns Mansville
Mule Hide
FiberTite
Due to this we are able to provide the best and longest lasting warranty in the business, bar none, a 20 year NDL warranty!